'Smile, you're on camera!' Police to get 'head-cams'
This is London | July 12, 2007
Police officers in the UK are to be given head-mouted video cameras to film incidents and arrests, the footage of which can then be used in evidence.
The Home Office is to give police £3 million to fund a national roll-out of head cameras after regional trials proved they were successful in fighting crime, the Government has announced.
The move, announced by Minister of State for Police, Crime, Security and Counter-Terrorism Tony McNulty, comes after an evaluation of a pilot project in Plymouth by Devon and Cornwall Constabulary.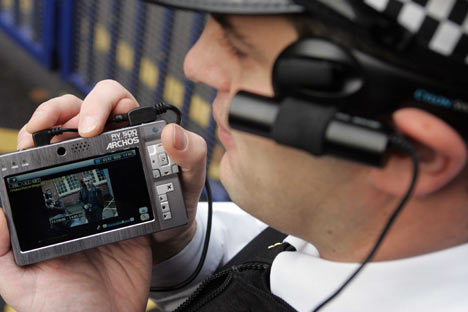 The 'head-cams' can store up to 400 hours of footage with soundtrack on their hard drive
A report on the project showed that use of "body worn video devices" led to an increase in the proportion of crimes where the offender was brought to justice compared with incidents where the cameras were not used.
A spokesman for the force said: "The clear evidence provided by head camera footage means that offenders have less opportunity to deny their involvement, leading to less paperwork for the police, earlier guilty pleas, less time spent in court and an increase in convictions."
Mr McNulty said: "The use of body worn cameras has the potential to improve significantly the quality of evidence provided by police officers in the drive to reduce crime, the fear of crime and increase the proportion of offenders brought to justice.
"I am delighted to be able to announce £3 million for the police service which will enable forces to make this valuable technology available to frontline police officers in England and Wales.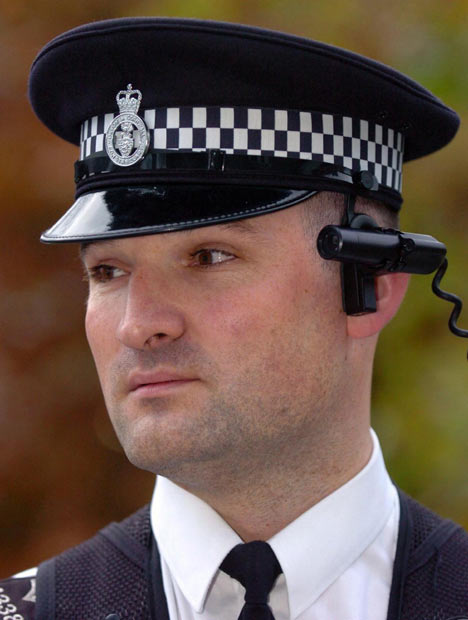 Each unit costs around £1,700
Before the cameras are used in a new area, the Home Office has advised police to mount a media campaign with warning posters saying "Glass head", "Police, camera, action!", "Handcuffed" and "Video Screen".
According to the guidelines officers are to wear a sign and to announce: "I am video recording you."
The guidelines tell officers they can use the cameras in situations where they would normally have made a written record.
The cameras should not be used in general patrolling unless it is part of a specific operation, such as public order duties. Recordings not to be used in evidence should be deleted within 31 day